APOTHECARY & SOAP HOUSE
Handcrafted in Brooklyn, New York.
EVEN KEEL infuses Eastern Roots with Western Herbs to handcraft a conscientious line with a principal focus on our earth's natural clays, oils, and botanicals.
INTRODUCING OUR SCENT LIBRARY
A Perfect Way To Get Summer Started!

Your home is the place you enjoy family and friends, so why not make it your own oasis? Enjoy our most popular signature blends that are great for any occasion.

Whether it's your first time using our essential oils, or you've been with us for years, these signature blends are sure to bring a sense of peace and ease.
HOLD UP! LET'S BE REAL FOR A SEC...
Let's Act Against Gun Violence!
Getting a gun to translate one's own aggression towards innocent lives is just such a lazy way to working on what's truly underneath the surface of one's own personal anguish and suffering.
Growing up in Singapore, feeling safe was taken for granted and while our laws can be problematic and somewhat draconian, America's weak gun safety laws allows Americans to kill each other with guns 25x the rate of other high-income countries. 
And if for some reason you're one of those who care more about the economy than human lives, FYI- gun violence is estimated to cost your economy at least $229 billion every year. That's your money, OUR money, being contributed towards the 49,000 deaths annually.
This Memorial day weekend marks the start of our fundraiser towards the Giffords law center to end the gun lobby's stranglehold on America's political system. If this post resounds through you in any way, please contribute with us towards stronger gun laws and a safer society.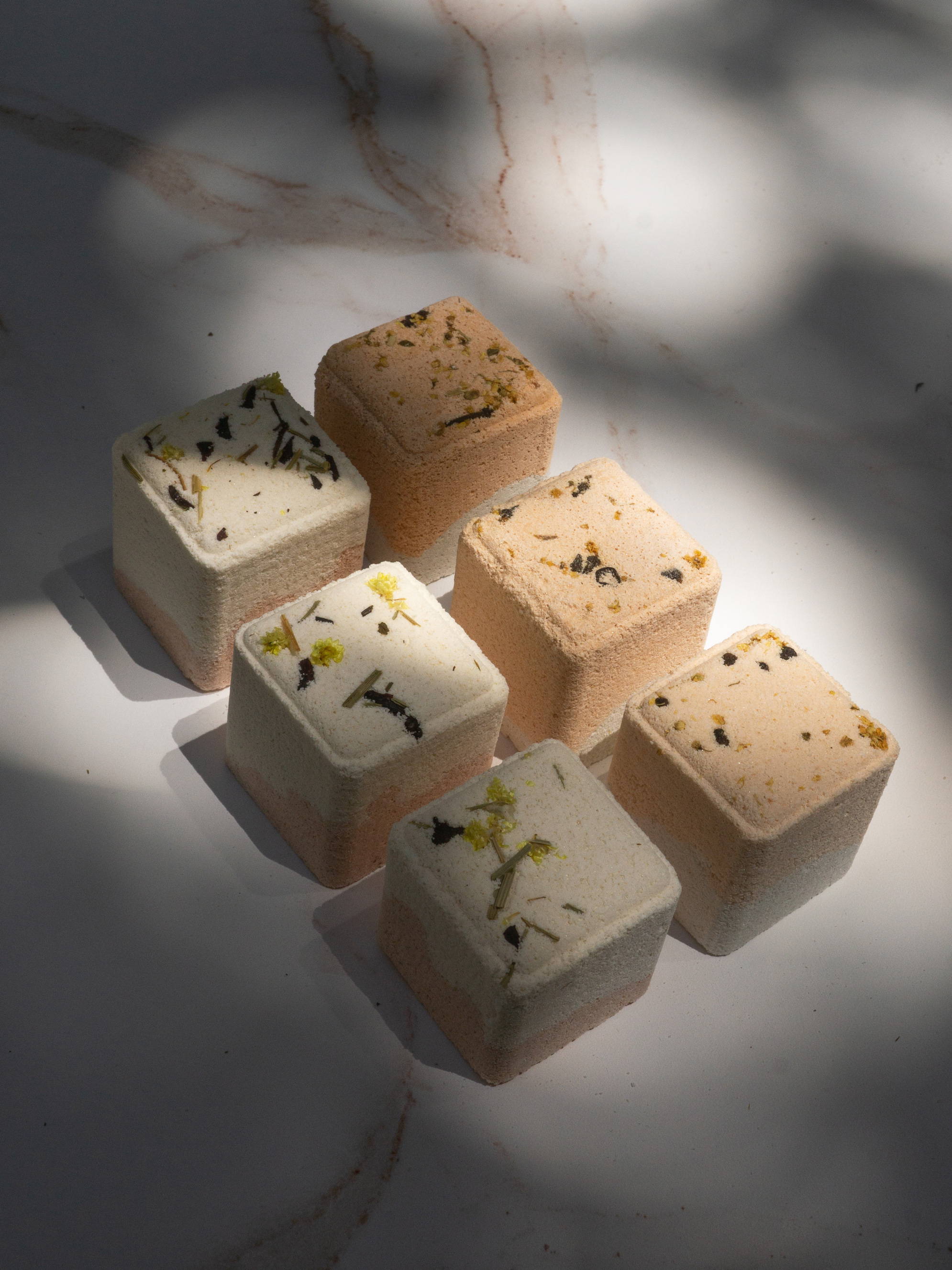 Cool, Summer Baths... let's get fizzy!

This year, we are sharing a few new essential oil blends I've been working on with you- and what better way than to introduce them in two new bath fizzy sets. Grab a glass of champagne and let's get to that bath asap.

TRIED N' TRUE
Calendula Sun / Moon Salts

Recommended by the NY Times Gift Guide in 2021, this pairing makes a relaxing gift for the upcoming winter months.
TRIED N' TRUE
Expedition Sets

Recommended by New York Mag and GQ magazine– these soap and fizzy sets, like a box of chocolates, are our aromatherapeutic alternatives.
what we get up
to in the studio

AROMATHERAPY
Signature Essential Oil Blends

Our scents are made from pure essential oils of plants, completely free from synthetic fragrance compounds, allowing you to breathe deep and confidently enjoy it's aromatherapeutic benefits. Here are a some quick reads that we'd like to share.
A full index of all the ingredients we use in the studio. Nothing more, nothing less.
OUR SOAPS
The Benefits of Clay in Skincare

The clays that beautifully color our soap play an essential role in neutralizing negatively charged ions. Everyday toxins, such as free radicals and heavy metals, are attracted then bound through the clay's electrical charges before being washed off, leaving our skin purified.
CARRIER OILS
Botanical Infusions, Freshly Made

We also submerse our herbs into a variety of skin-loving botanical oils, heating them gently to create a fresh infusion. This traditional process ensures steady extraction of the herb's medicinal properties, allowing them to diffuse into the oils steadily over time. These infusions are used throughout our entire collection.
FURTHER NOTES
Even Keel Days

Our casual side, preferred!