ABOUT

A biodegradable general soap bar for hands, body, and face.
---
EARTH CLAYS & AROMATICS

Dead Sea and Kaolin
Essential oils of Lemongrass, Lemon & Peppermint
---
FULL INGREDIENT LIST

Saponified Avocado Oil with Comfrey*, Raw Cocoa Butter, Coconut Oil, Olive Oil with Calendula*, Virgin Shea Nut Butter & Sustainable Palm Oil, Activated Charcoal, Kaolin clays, pure Essential oils, and filtered water.
*herbs freshly infused into oil.
---
ADDITIONAL INFO

For clarification of packaging options, please see below diagram. Due to the nature of the handmade bar, slight aesthetic discrepancies may occur between batches.
---
SUGGESTED ACCOMPANIMENTS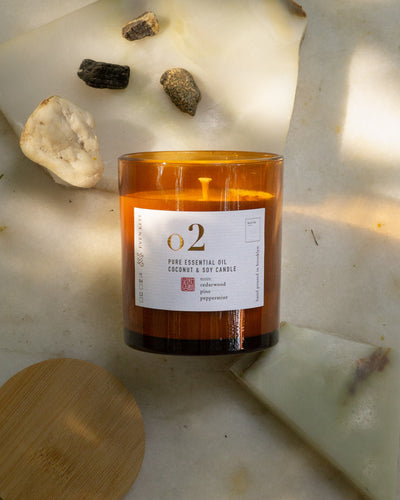 Give your brain a break from the daily grind with this refreshing and invig...