Our 3-Step Facial Routine

Blend seamlessly with your existing daily routine or unlock the synergies of our triple-step system.
Our Herbal Oil, Freshly Infused
A power blend of Passion Fruit, Sweet Almond, Avocado, Hempseed, Moringa and Sea Buckthorn is heated-infused overnight with Chamomile, Shavegrass, Lavender, Witch Hazel and Comfrey.

To use: 3 drops onto skin, massage well for a glowing, sun-kissed sheen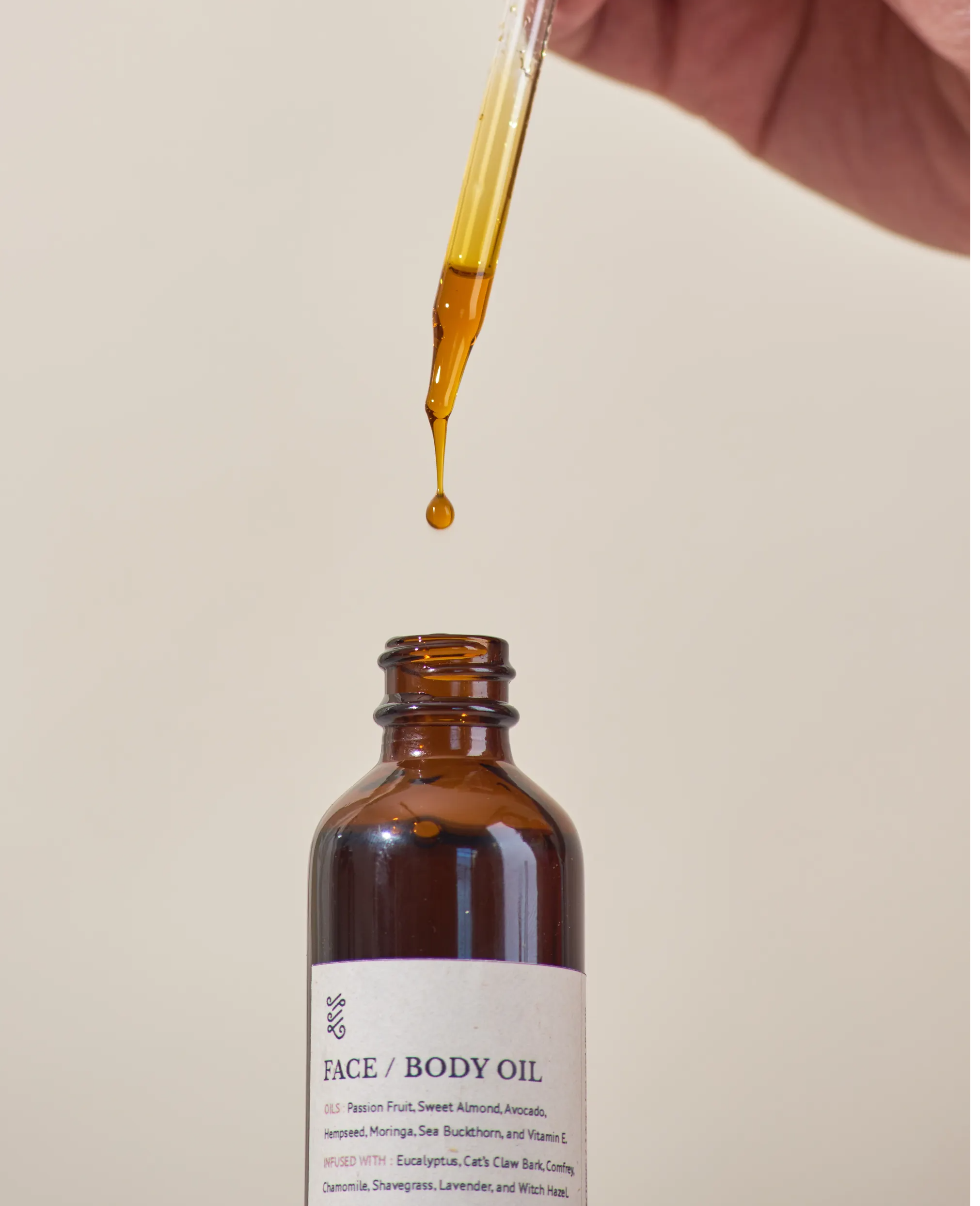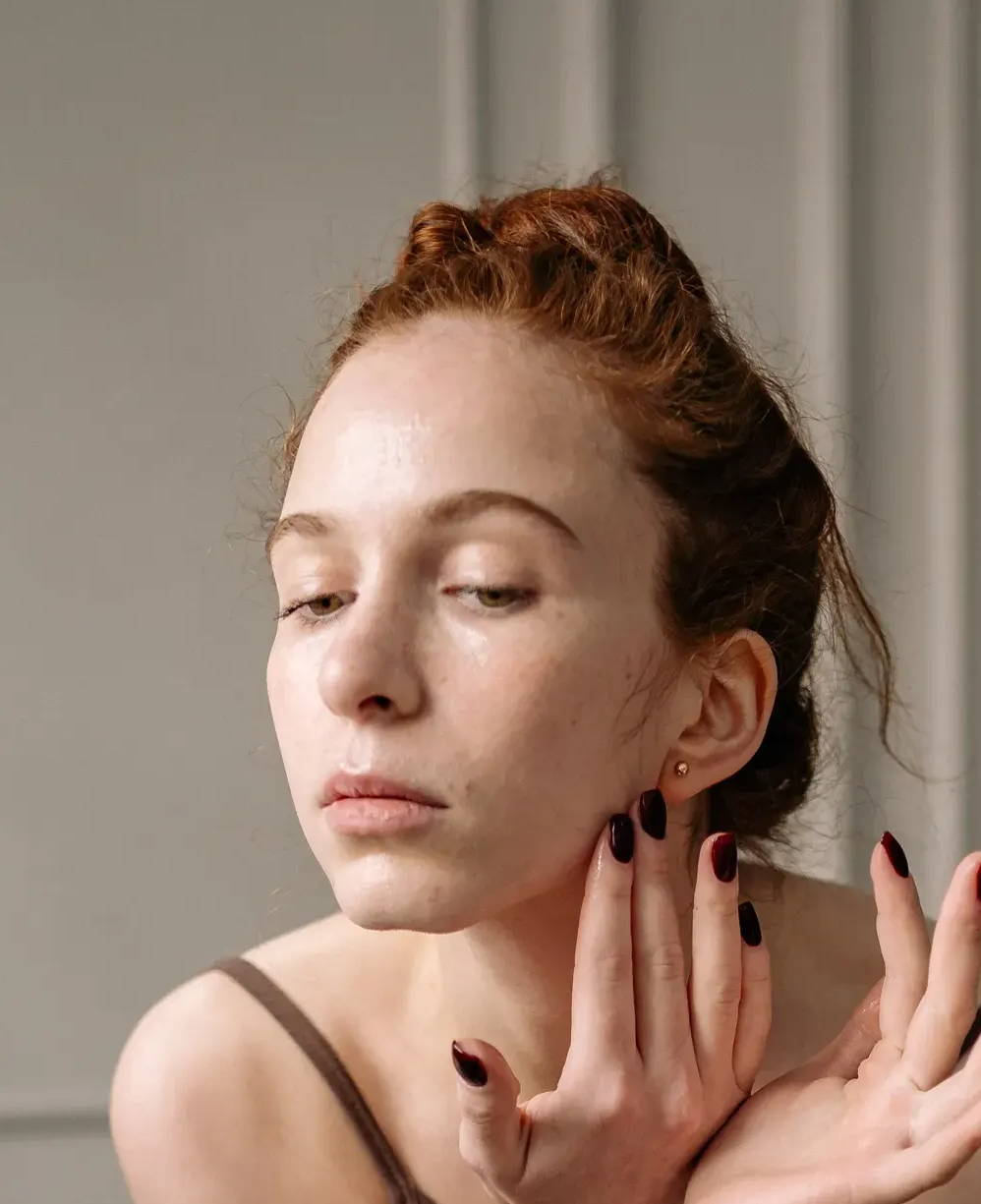 Stone Gua Sha
Choose between Rose Quartz for a mild massage or Green Jade for a deeper massage

To use: Follow the contours of your face with the indent and curvatures of the gua sha to massage.